Frequently Asked Questions
What is Watch Armour?

Watch Armour is a Custom-fit revolutionary form of watch protection made of a transparent TPU film material. Our kits are adhered to watch surfaces to protect them against scratches and other minor damages.

What is TPU?

TPU stands for Thermo-plastic Polyurethane, and it is a material widely utilized in various contexts including textile coatings, wire jacketing and automotive protection. Not only is this material extremely flexible and durable; it also boasts an optical-grade clarity that helps camouflage its presence on your time piece.


What are the features of Watch Armour protection?

⦁ Anti-scratch: Watch Armour film is treated with a multi-layered nano top coat. The coating's compact structure prevents the formation of scratches to preserve a pristine appearance.

⦁ Self-healing: Watch Armour film coating also comes with a heat-activated self-healing function which helps eliminate any minor damages on the film surface.

⦁ Water-resistance: Watch Armour film is engineered to be resistant to salt and fresh water, however; it is not recommended to keep it submerged in water for long periods of time which might affect the overall adhesion strength of the film.

⦁ Total Invisibility: Watch Armour film are only 0.15mm in thickness and are glossy in nature, which means that film application will not affect the original finish of the watch surface and it will be hardly detectable once applied.


Will the TPU film affect my watch?

The answer is no. Throughout the development phase; our TPU film underwent several intensive tests and trials, and produced countless samples to ensure the film's durability and resiliency against accidental damage, scratches and tested the water-resistance capability. The outcome of the tests provided us with the most refined and state-of-the-art protection film that guarantees high-flexibility, adhesiveness and self-healing characteristics without affecting the original shine and finish of the watch.


Is the kit difficult to apply?

Not at all. Our kits are designed to include all the tools for you to apply it from the comfort of your home. The kit includes step by step instructions and you can further visit our instructions page for more details.

How long will it stay on my piece?

With normal daily wear and maintenance; Watch Armour film is engineered to last on your time piece or jewelry for up to 3 years depending on usage.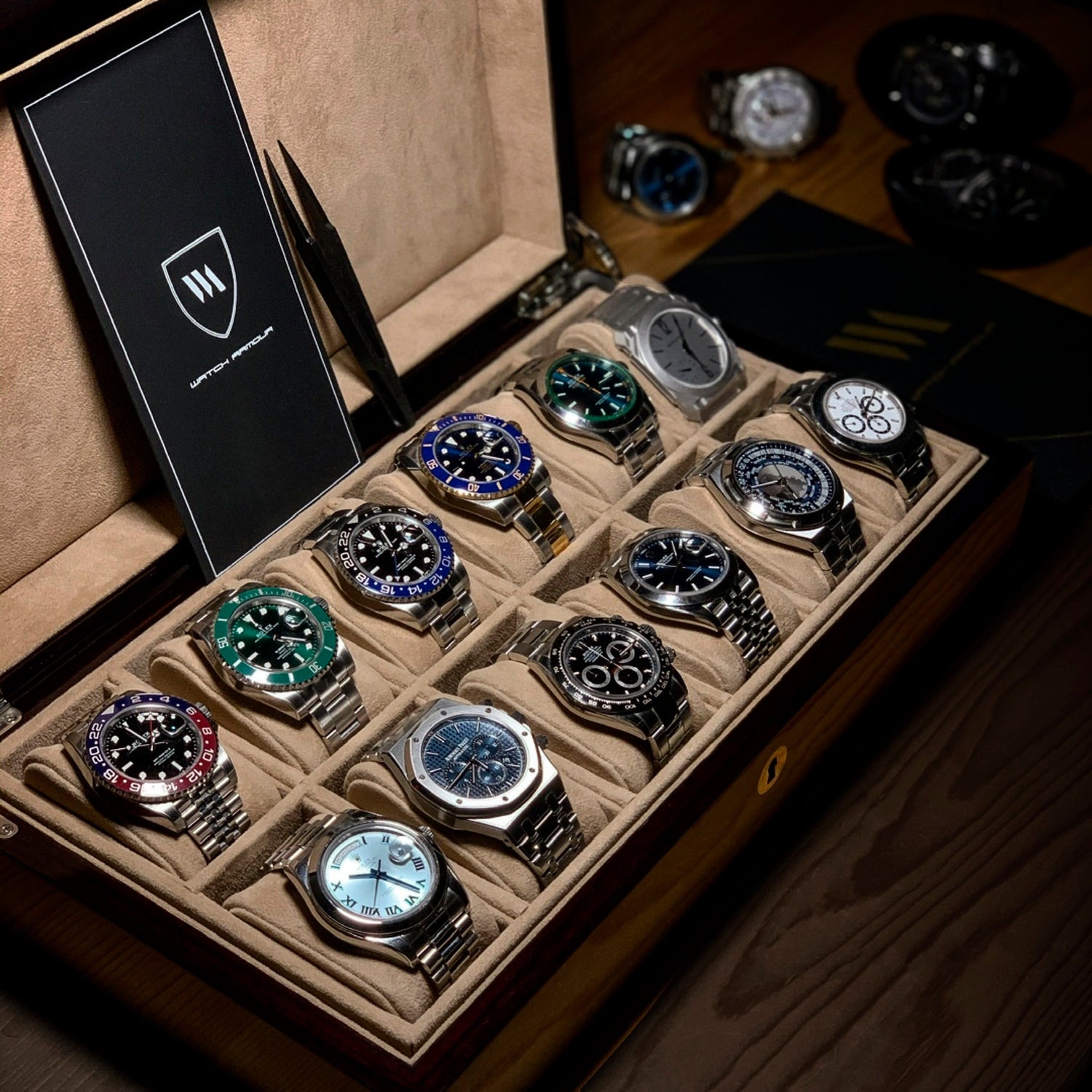 "Perfection In Protection"
We aim to help keep your possessions look like the minute you first set your eyes on it.

Shop Now